Open Water Fitness and Technique Series
Inquiries info@fitandabel.com or swimcoach@fitandabel.com
Swim Coaching – Groups, Private Lessons, Open Water Fitness and Technique
We have significantly expanded our group training program. We are excited to now offer;
Winter group training
Summer group training
Challenge Wanaka specific
Night Swimming
Custom clinics –  NZ wide with prior arrangement
These groups swims are for triathletes and open water swimmers looking to focus on technique and fitness in the open water, even though a number of them a held in a pool. Swim participants can expect to increase fitness, improve technique and learn more about open water swimming.
Suitability Sessions are suitable for anyone aged 16 years or older looking to improve their open water swimming abilities. Participants should be able to comfortably swim a minimum of 1500M freestyle/front crawl in a pool.
Dates and locations:
Winter 2018
Monday 6.30pm Adult Group Fitness and Technique Propellor Swim School, 140 Hayton Rd,Wigram ( from 7 May)
Tuesday 7pm Adult Learn To Swim Group Pioneer Pool, 31 Stevens Street(From 1 May)
Thursday 6pm Adult Group Fitness and Technique Propellor Swim School, 140 Hayton Rd, Wigram ( from 1 May)
Saturday 10.15am Weekenders swim group MAC's swim pool, 54 Wickham Street, Bromley (from 19 May)
*All group swims have limited numbers. Pre registration is required. Please click the booking link to confirm your spot at a group swim
121 lessons are also available around these times. To inquire please e-mail swimcoach@fitandabel.com or click the booking link to see the calendar. This will show the group lesson availability as well as some 121's lesson times.
Summer 2017 – 2018
Lake Rua: Monday evening 6.30pm Nov – March
Corsair: Tuesdays 6.30pm Nov – March
Naval Point: Thursdays 6am and 6.30pm 
Lyttelton Pool: Bad weather alternate on Thursdays
Waltham Pool: Monday lunch time midday swim Nov – March
Also Waltham Pool Fri morning swim squads 6.10am from 24 Nov
Wanaka Challenge clinics (In Wanaka 14, 15, 16 Feb. Details below)
Night swimming 5 and 12th March – details below
For a more detailed view of the program calendar please click the registration link above.
All swims 60mins. Pre registration required.
Prices for our standard group swim pass 
Prices  (All GST inclusive):
Single session $15
5 swim pass $60 ($12 per swim)
10 swim pass $110 ($11 per swim)
20 swim pass $200 ($10 per swim)
30 swim pass $270 ($9 per swim)
40 swim pass $320 ($8 per swim)
Swimmers need to be there 5 minutes before the start time.
Terms and Conditions Passes can be used across all of the winter and summer Ocean swim, Pool and Freshwater swim sessions. Please note after purchasing your swim pass you then reserve your space at each swim group by registering the dates and times you will be attending. Each group has limited numbers. You may find some swim dates are full in which case you will be added to the waitlist. You can unregister for any swim group up to 6 hours prior to the start time. Cancellations due to weather will be rolled over to the next session. No refunds, we will certainly do our best to accommodate any cancellations. Note that swimming caps are compulsory – available from our online store for $5. Please select the registration link at the top of the page to make your booking. *Note that information collected as part of the registration process is managed and used in accordance with the NZ Privacy Act 1993. That means it's not shared with a third party, we protect it, and you have the right to review any information collected about you at any time.
Challenge Wanaka Clinics Feb 2018
Available 14, 15 and 16 Febuary 2018
CLICK HERE TO BOOK and to view timings – scroll to Feb 2018 in our FitandAbel booking calendar
Location : Lake Wanaka
What :
"Lets get ready to tri" This 75 minute open water clinic is targeted at those athletes doing Challenge Wanaka for the first time and it may well be your first major event. We will cover pre-race preparation, swim kit, the course, swim strategy. We'll take you through the essentials of the swim ; race start, pacing, navigation, drafting, swim confidence to manage the unexpected.
"Race Ready" This 75 minute course is for those athletes who have competed in triathlon before and are looking for a last minute coaching session. We'll cover equipment checks, pre race timelines, start tactics, navigation, pacing. The session is designed to help boost confidence going into your big event. A swim cap is included.
Duration 75 Mins Cost $20 includes swim cap
Inquiries
Inquiries can be made by e-mailing info@fitandabel.com
Night Swimming
When – 5th and 12th March 2018
Cost $15
A sportive & social realswim, experience swimming under the stars in fun realswim fashion.
All swimmers are required to have a realswim bag (or similar) with a light in it. You can purchase on the following link; http://www.realswimadventures.com/product/realswim-bag/
Use the booking link at the top of the page to book – look in the calendar for the dates 5 or 12 March 2018.
Make sure you check out all the other wonderful group swim opportunities at www.realswimadventures.com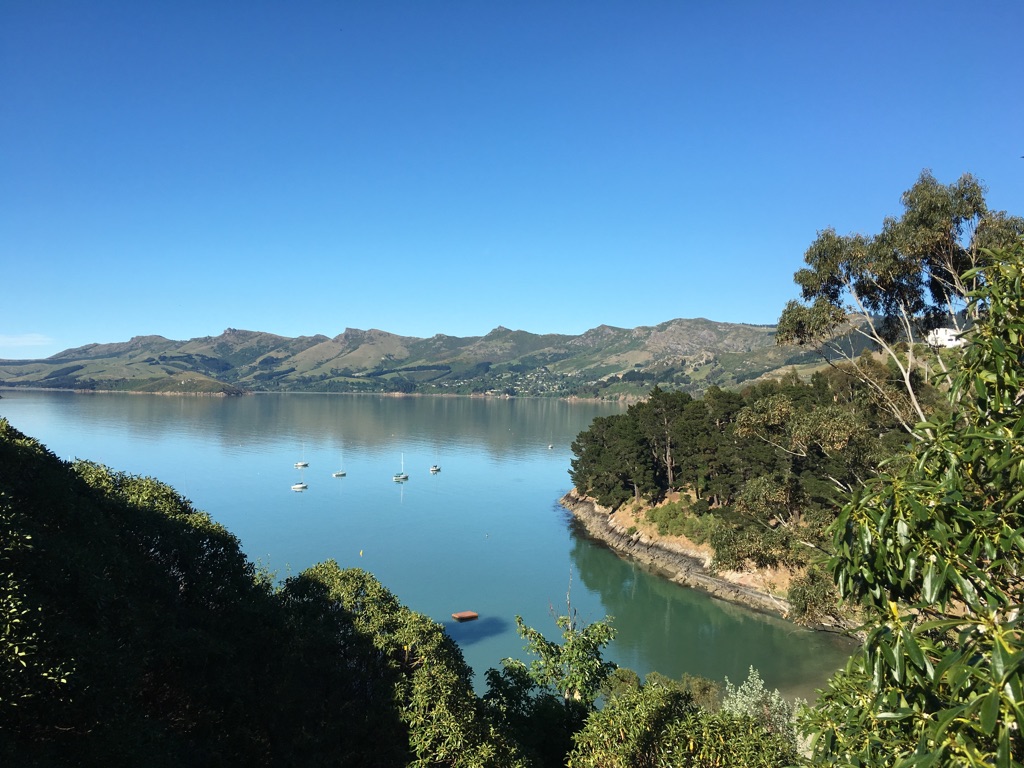 WETSUITS – We are happy to provide help and guidance when deciding on a wetsuit; in Christchurch New Zealand we recommend Front Runner In the Colombo Street Mall (Ask for JC or Lynette) for a great range of performance wetsuits and expert advice to ensure you get a wetsuit that fits correctly and is right for your swim ability.
Save
Save
Personal 121 Technique/Fitness/Filming Lessons
Bookings
We have multiple booking items. Firstly do check our calendar by clicking here  'Booking Calendar'

Or please e-mail your inquiry:

Chloe Harris  swimcoach@fitandabel.com

Chloe can be available 7 days a week – just ask.  She coaches adult learn to swim, technique analysis and all forms of open water (Intro, competition and marathon). E-mail her direct to  book a 121.

Lesson locations – various: RealSwim Centre, Kaiapoi, Colombo, Waltham and the Open water.

121 Swim Technique Analysis with video , 60 mins , $115 – available at RealSwim Centre Kaiapoi

Mel Jones mel@swimfish.nz

E-mail Mel direct – especially if you're training for a triathlon

If there isn't a coach / date time that suits please e-mail us info@fitandabel.com as we have plenty of alternatives available.

Suitability
Available for Adult swimmers 16 years or above.
Price
Standard sessions are priced at $115 GST inclusive for a one hour lesson or $69 GST inclusive for a 30min lesson. Our fundamentals of Freestyle program is 6 x 30 minute lessons and is suitable for learner swimmers and those seeking ongoing technical development, the cost is $345 incl GST. We are happy to tailor a program to suit – info@fitandabel.com
Profiles:
Coaches Dan Abel, Mel Jones, Chloe Harris and Ollie Hansen are now based in Christchurch and utilise both our RealSwim Center just to the north of Christchurch and our RealSwim City locations. The best way to inquire about a lesson is via e-mail  info@fitandabel.com Click to learn more about our coaching team .
| | |
| --- | --- |
| Philosophy | Our approach to swimming is simple; we don't believe there is any one approach that is perfect for everyone. We all have different injury, lifestyle, occupational and sporting influences and backgrounds that will shape the way we approach our swimming and will influence the way we swim. Our goal is to listen to your swimming needs and wants, explore the best way for you to learn and then to provide a quality and substantive swimming experience, one that you can take away and apply over and over to ensure you get the best return from your swim lesson. This may involve some or all of the following- A quality pre swim assessment- Swim anaylsis /filmed swim technique- Video review- Instructor in water demonstration- Swim theory discussion- Follow up e-mail summary of the lesson |
|  Our Pool | We are very lucky to have access to modern private 12M swim flume, our 'RealSwim Center'. This facility allows you to learn without the distraction or stress of public observation. The video feedback facilities allow you to observe your swimming immediately so that learning and adaption can be made during the lesson. |
Terms and Conditions Any booked session cancelled greater than 24 hours prior to the session will be rescheduled at no cost. Cancellations within 24 hours of the scheduled time will not be rescheduled or refunded. Please respect this policy as the business is run on appointment only, if you cancel late it is too late to rebook that slot. This policy also runs in reverse, should Fit&Abel Ltd cancel within 24 hours you can expect a complimentary session.

WETSUITS – We are happy to provide help and guidance when deciding on a wetsuit; in Christchurch New Zealand we recommend Front Runner In the Colombo Street Mall (Ask for JC) for a great range of performance wetsuits and expert advice to ensure you get a wetsuit that fits correctly and is right for your swim ability.