RACE SERIES
The KPMG RealSwim race series is now complete for the summer of 2016/17, results are below . Congratulations to all particpants, we hope you enjoyed the swims and look forward to your feedback ; events@fitandabel.com
KPMG RealSwim Race Series 2016 / 17 Series Champions are
Long course: Ben Keys and Sammy Harnett
Medium course : Olivia Wrathell and Taylor Chamberlain
Short Course : Alex Hickman and Alannah McGuiness
Race results KPMG RealSwim Race Series Race eight
Race results KPMG RealSwim Race Series Race seven

The KPMG Real Swim Race Series for 2016/17 will be an 8 race series run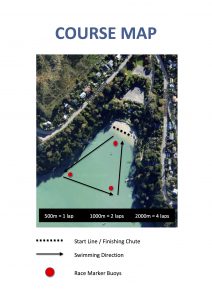 primarily from Corsair Bay on Wednesday evenings in November and December 2016, and January and February 2017, with racing to begin at 6:30pm. Two of the swims ( 14 Dec 2016 and 8 Feb 2017) will be run from the Naval Point Yacht Club.
Our aim with the RealSwim Race Series is to get adults active, to give them confidence in the open water, and to provide opportunities to prepare for the many national swimming and multisport evens such as Iron Man NZ, Challenge Wanaka and the Ocean Swim series. Improving Water Safety is also one our key goals for the series.
Format
The KPMG RealSwim Race Series will be run on 4 consecutive Wednesday evenings November into December 2016 and another 4 swims run in January / February. Racing will begin at 6:30pm at each night. There are three distances at each event; 500M, 1000M and 2000M
Race Dates
Race One: 23 Nov Corsair 2016
Race Two: 30 Nov Corsair 2016
Race Three: 7 Dec Corsair 2016
Race Four: 14 Dec Naval Point 2016
Race Five: 18 Jan Corsair 2017
Race Six: 25 Jan Corsair 2017
Race Seven: 1 Feb Corsair 2017
Race Eight: 8 Feb Naval Point 2017
Event Timeline
– 5:30 registration opens.
– 6:15 Registration closes.
– 6:20 compulsory race brief.
– 6:30 First wave (long course 2000M) starts.
– 7:40 Last swimmers must be out of the water.
– 7:45 Prizegiving.
Categories
There are 500m, 1000m, and 2000m races. The 500m race involves one lap of the triangular course, the 1000m race is two laps, and the 2000m is 4 laps of the course. Each distance has a male and female category for individuals.
Pricing
· Series Swim Pass: $160 + $5 Cap
· Single Swim Pass: $22 + $5 Cap
On the night registration is $30 + cash only.
Caps – colours have been selected for high visibility and safety in open water
· Yellow must be worn by 2000m competitors
· Pink must be worn by 1000m competitors
· Orange must be worn by 500m competitors
All swimmers must wear the appropriate coloured cap. You may wear your own cap as long as it is the correct colour. Yellow, pink and orange caps will be available to purchase as part of the registration or on the night for $5.
Race Rules
1. All online entries must be received online by 2pm on the day of the race. LATE ENTRIES MAY BE ACCEPTED ON THE NIGHT $30 CASH ONLY.
2. Competitors YOUNGER THAN 16 years on the night who are competent swimmers, may seek dispensation from the race director to enter via their parent or guardian . Please e-mail to info@fitandabel.com
3. All competitors must wear the appropriate coloured cap. (2000m = Yellow, 1000m = Pink, 500m = Orange) It may have any branding but must be the correct colour. Correct coloured caps are available for $5.
4. All swimmers must attend the safety briefing at 6.20pm, the night of the race.
5. Race start is 6.30pm. The start line is the water line.
6. Race cut off is 7.40pm – you must complete your swim by this time or you will be asked to leave the water.
7. Prizes will be awarded for first place male and female for each distance.
8. Un-sportsperson like behaviour will not be tolerated, this is a community, fun swim event. Anyone deemed to be in breach of this, will be asked to leave the venue.
9. Competency – swimmers are responsible for ensuring they have completed sufficient training to ensure they can competently complete this event. If in doubt speak to a staff member prior to beginning. We recommend a private swim coaching lesson and preparation in the group open water coached swims prior to swim racing.
10. The race director has the final say on race course layout and race participation.
For RealSwim Race Series feedback and queries email us on events@fitandabel.com
Sponsors
RealSwim Race Series Key Partner

A big thank you to our community friends without whom the RealSwim Race Series would not be possible:
Save
Save
Save
Save